TYPES OF TREATMENTS
Treatment for Children
The American Association of Orthodontists recommends that all children receive an evaluation by an orthodontist at age 7. Most young patients do not require anything more than follow-ups while their adult teeth grow into place, in order to make sure that no major problems develop.

However, some orthodontic problems found at a young age can lead to severe consequences and can require a long and complex correction if they are addressed only in the teenage years. In these cases, it is more advantageous to begin treatment at a young age, which is called interceptive treatment. Such treatment usually lasts less than a year.

In certain cases, a second phase of treatment can be necessary during adolescence to complete the correction once all adult teeth have erupted and growth of the jaws has progressed further. However, if such is the case, that phase of treatment will be shorter, less complex and less costly than if no previous intervention had been performed.
Treatment for Teenagers
For the most part, orthodontic problems can be corrected most efficiently during the teenage years because, during that period, all adult teeth have come into place and the jaws are still growing. This allows for faster tooth movement and makes it possible to guide jaw growth in order to improve the alignment between the upper and lower jaws. Treatment time in such cases is usually 12 to 30 months.

Complete orthodontic treatment will give the teenager a radiant smile and can therefore improve self-esteem and self-confidence, in addition to improving oral health by making hygiene easier and providing a functional occlusion.
Treatment for Adults
Orthodontics is not only for children! Adults actually make up more than a quarter of our patients. Teeth can be aligned at any age, so it is never too late to get the smile you have always dreamed of! In addition, do not forget that properly aligned teeth and a good dental occlusion (interlocking of teeth) significantly increase the probability of keeping your teeth in great shape for the rest of your life.

With the sophisticated techniques and appliances available today, orthodontic treatments progress much more efficiently and comfortably. Moreover, there are now corrective appliances which are very discreet and even invisible, such as Invisalign® aligners and lingual braces (braces behind the teeth), so concerns about your appearance during treatment should not be an obstacle if you wish to improve your smile.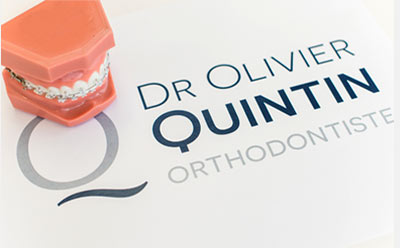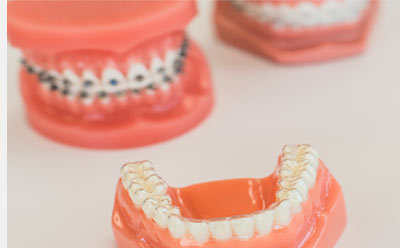 TYPES OF APPLIANCES
SPEED Brackets
Different types of brackets, more commonly known as braces, are available on the market, but they are not all identical. We use SPEED brackets that are highly sophisticated, miniaturized brackets with a spring clip that enables them to apply gentle continuous forces over a long period of time. These characteristics allow them to be less conspicuous as well as more hygienic, comfortable and efficient.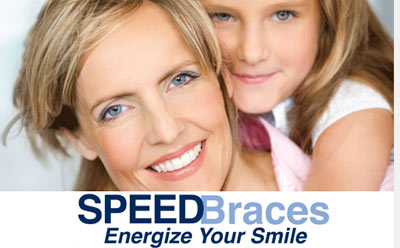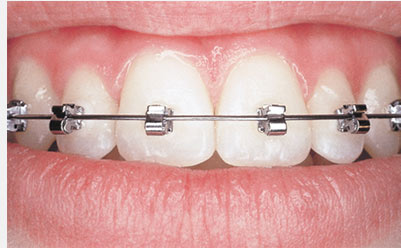 In-Ovation C© Porcelain Brackets
We also use spring clip brackets that are made of porcelain rather than metal. These are even more discreet since they blend in with natural tooth shade. Moreover, they will not change color during treatment.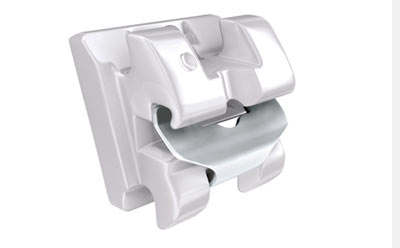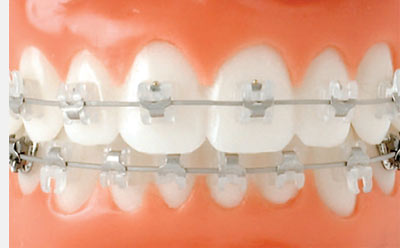 Invisalign®
Invisalign® is a process that requires wearing a series of aligners that gradually correct tooth position without brackets or orthodontic wire. These aligners are custom made for each patient using 3D imaging technology, which allows optimal comfort and efficiency. Moreover, since they are transparent and removable, they have the advantage of being almost invisible and not being associated with any restriction during treatment for oral hygiene and for eating.

Lingual Braces (Incognito™)
Lingual braces are brackets that are placed on the inner surfaces of teeth, allowing orthodontic treatment to be completely invisible. Thanks to 3D imaging technology, these brackets are custom made for each tooth of the patient.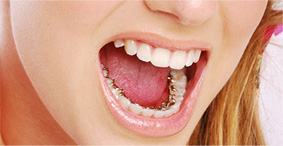 Temporary Anchorage Devices (TADs)
The increasing use of temporary anchorage devices (TADs) in recent years has revolutionized our profession. When they are used in combination with braces or other dental appliances, TADs can actually allow us to perform complex tooth movement much more efficiently and even to produce some types of movements that were impossible before! This can lead to significant decrease in treatment times and, in some cases, it can also avoid dental extractions or jaw surgery.

TADs are small screw-shaped implants made of sterile titanium. After a small needleless local anesthesia, Dr. Quintin positions the mini-implant at a strategic site on the gums. This procedure does not cause any pain and the TAD is so small that it usually does not lead to any discomfort afterwards. The TAD is used to perform the desired movements, which generally takes a few months, and then Dr. Quintin removes it, which is once again done without pain or needle.